The Maurice Lacroix Bering Strait Expedition
Making history by being the first to ever cross from America to Asia by kiteboard – and thereby connect continents!
My companions Geza and Andre and me will have to cover a distance over 100 km by kiteboard – that means six to eight hours of extreme conditions.  However,  the adventure begins before the crossing. Sportive achievements such as the Maurice Lacroix Bering Strait Expedition require several weeks of preparation with daily training. Only those who are physically and mentally fit, have a chance to overcome the wild waters with temperatures of 2-3 ° C. We have to become part of the ocean.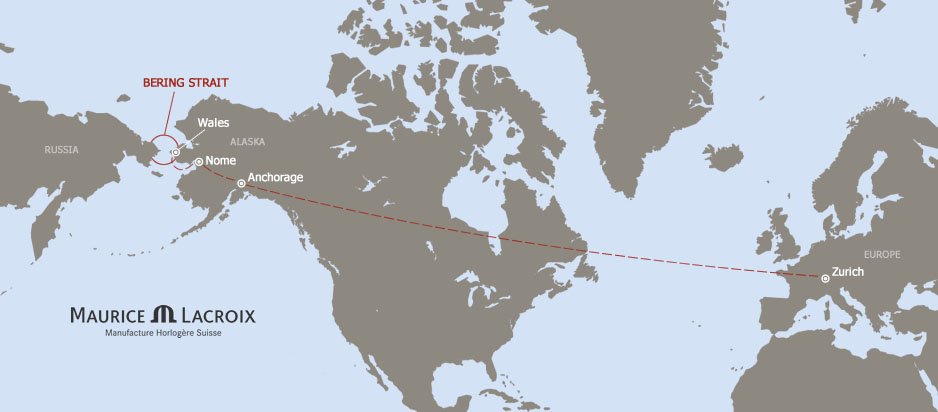 Besides the physical challenges the expedition we will also face organizational and logistical problems. The journey to Wales in Alaska, the starting point of the crossing, is an adventure in rough and remote terrain itself.
In Wales, me and the team will set up the base camp and prepare ourselves for the crossing. We will have five weeks time to find the ideal weather conditions to attempt the crossing, before the fall storms come in and the Bering Strait freezes again.